Protecting your Tree Fern in Winter
Posted
2nd December 2016
in
Blog
Step 1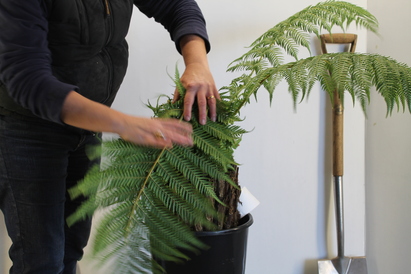 Insulate the top of the tree fern with it's own leaves! To do this, fold the leaves gently into the crown. They will turn brown in the frosts.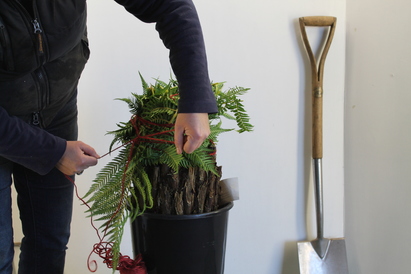 Step 2
Tie the leaves in place with some string.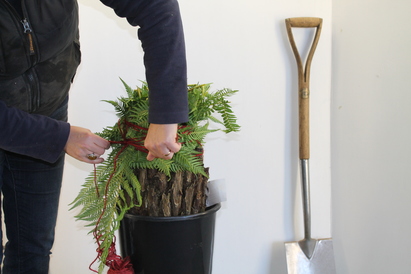 This should do it! However, for further protection....
Step 3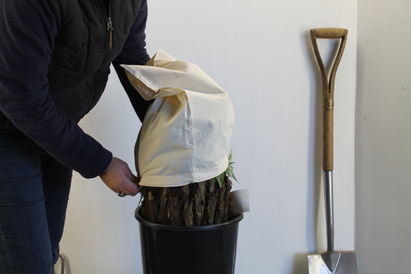 Cover the tied leaves with a cotton bag (or sack, for larger tree ferns) which will provide added protection and will hold everything in place.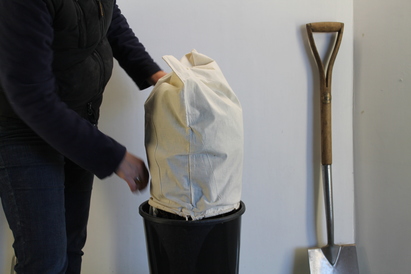 Adding straw to the bag will provide extra breathable protection. A word of warning - do NOT use material that is non-breathable such as bubble wrap as this will cause your tree fern harm.
Your tree fern should emerge from winter looking in tip top condition.